National Charging Experience Consortium
The Joint Office of Energy and Transportation (Joint Office) has funded a team from three national laboratories to lead the National Charging Experience Consortium (ChargeX Consortium). Argonne National Laboratory, Idaho National Laboratory, and the National Renewable Energy Laboratory will collaborate with organizations representing a cross-section of the electric vehicle (EV) industry to address three EV charging challenges:
Payment processing and user interface
Vehicle-charger communication
Diagnostic data sharing.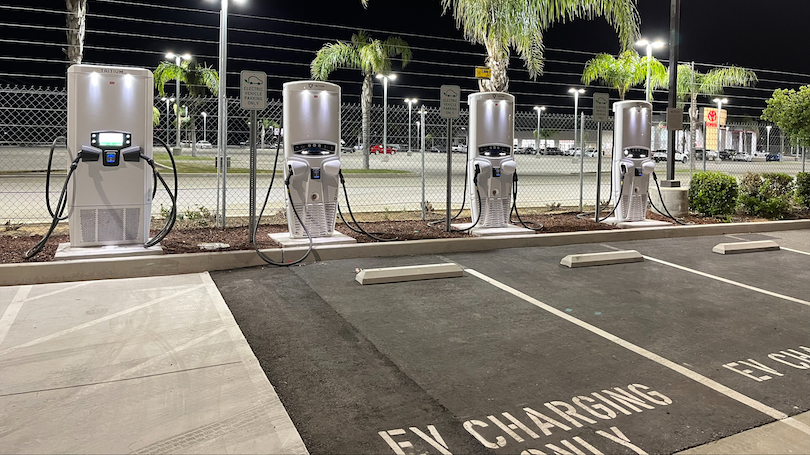 Teams working in these three areas will exchange information to help the national labs identify solutions to common challenges and share them with the entire industry. This effort aligns with the Joint Office mission to accelerate an electrified transportation system that is affordable, convenient, equitable, reliable, and safe and fulfills a specific mandate to plan, coordinate, and implement data sharing to inform the buildout of a national charging network.
The ChargeX Consortium builds on the foundation for charging reliability established by the minimum standards for Federal Highway Administration Title 23 funded EV charging infrastructure projects. It also complements two other Joint Office-supported efforts:
The Joint Office Ride and Drive Electric Funding Opportunity Announcement that intends to improve EV charging performance and reliability by, in part, increasing commercial capacity for testing and certification of high-power EV chargers and validating high-power EV charger real-world performance and reliability.

The creation of a centralized data platform for EV charger data reporting that will facilitate and maximize access to data and insights that could inform future charging reliability analysis.
Improving the U.S. Charging Experience through Collaboration
Over the next two years, the national labs will collaborate with industry to measure and significantly improve the customer experience with public EV charging infrastructure in the United States.
The consortium sets a goal that public charging stations nationwide charge vehicles the first time, every time. This new aspirational goal, while non-enforceable, complements federal requirements of greater than 97% uptime to ensure that each customer can successfully and easily charge at public chargers.
The national labs will also work with consumer advocacy groups to inform ways to measure the customer charging experience and collect customer feedback to track industry improvement over time. Based on this work, the national labs will develop a blueprint for a voluntary program that recognizes charging station operators for providing an excellent charging experience.
Finally, the national labs will develop innovative solutions for testing EV and charger software before deployment to ensure that every EV works with every charger as the market grows.
These efforts will amplify and safeguard public and private investment to grow and improve the quality of the nation's public charging infrastructure.
For more information or to request to join the ChargeX Consortium, visit chargex.inl.gov.