The Joint Office Welcomes New Program Staff
July 10, 2023
The Joint Office of Energy and Transportation (Joint Office) welcomed three additional team members, who bring a wealth of experience in business, policy, and community engagement to their roles. The new team members will help the Joint Office achieve its mission of accelerating an electrified transportation system that is affordable, convenient, equitable, reliable, and safe and ensuring a future where everyone can ride and drive electric.
"It is amazing to see the great interest that people have in working at the Joint Office," says Joint Office Executive Director, Gabe Klein. "In addition to the five new hires in our last round, these three new additions will help us achieve our mission and tackle the most pressing challenges in building out an extensive charging network."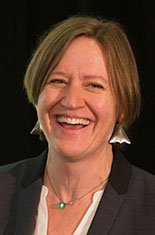 Linda Bailey, Program Manager for Technical Assistance
Linda Bailey is the Program Manager for Technical Assistance (TA) at the Joint Office. She will lead the TA team, which provides support to communities, agencies, and states to build out electric vehicle (EV) charging infrastructure. She will focus on ensuring an efficient deployment of charging infrastructure across all communities, with a special focus on urban and disadvantaged areas, where public investment is critical to achieving both sustainability and workforce goals for the program.
"Community sustainability, in every way, is the most important thing to me in my career," Bailey says. "I'm excited to be part of the Joint Office effort to make reliable EV charging part of every community across the United States while building out a new workforce and more equitable communities along the way."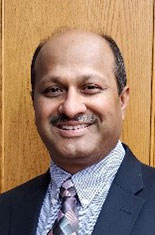 Jacob Mathews, Senior Advisor for Standards and Reliability
Jacob Mathews is the Senior Advisor for Standards and Reliability at the Joint Office. He will provide technical and policy expertise for the Standards and Reliability team, engage with U.S. Department of Energy national laboratories on cutting-edge projects to enhance charging reliability such as the ChargeX Consortium, and support the Technical Assistance, Data Analysis, and Communications teams.
"I want to continue to use my knowledge, experience, and passion to further EV adoption," said Mathews. "The Joint Office offered a unique opportunity to contribute to the deployment of a national EV charging infrastructure through adoption of uniform standards."
Latrice Alston, Executive Assistant
Latrice Alston is an Executive Assistant at the Joint Office. She will provide customer service and build relationships with internal departments and other government agencies to enhance growth and increase efficiency within the Joint Office. She will also assist with implementing new initiatives and ideas to streamline Joint Office operations.
"As an electric vehicle hybrid owner, I was interested in knowing about the Joint Office and what it does," said Alston. "It is a great opportunity to be a vital part of this team and have the opportunity to understand the dynamics of transportation electrification, which will hopefully help to push renewable energy deployments forward."
Check out the upcoming Joint Office "Who We Are" series on the Joint Office LinkedIn page to learn more about the new team members!